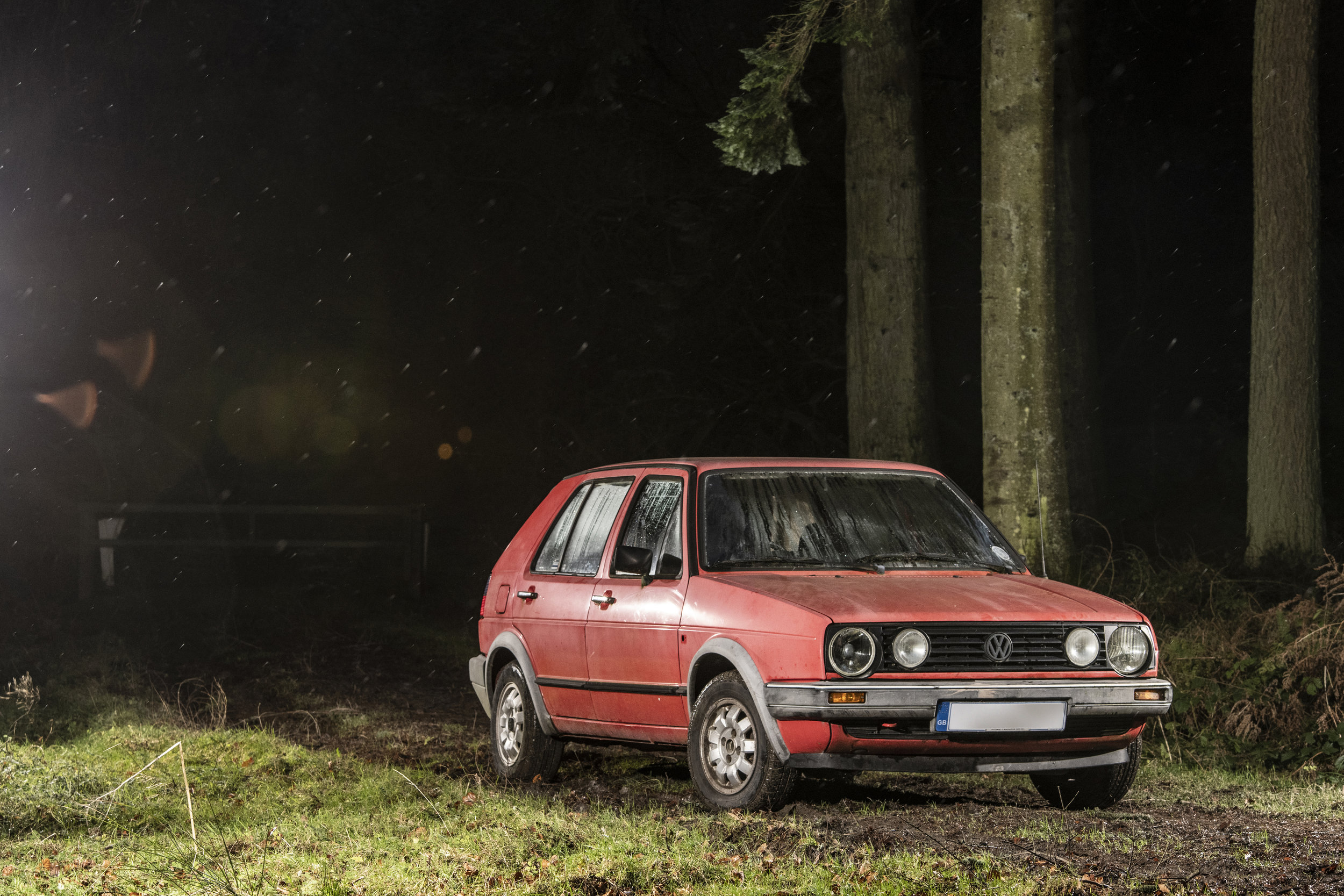 With a New Year comes new challenges, for 2019 I've decided to add another old Volkswagen to the list of 'projects' or should we say challenges…
Seeing as the van currently doesn't have an interior and is about to go in for an MOT and no doubt will need some work done, I've decided it would be a great idea and perfect timing to buy this 1986 MK2 Golf and start work on that as well…
This project has been on the cards for a while now. The plan is pretty simple, find a car that is sound but has been neglected for a while. Clean it up, slam it, put some nice wheels on it and enjoy it for a few months before selling it and retiring off of the riches gained from it. Sound familiar? Well hold on a minute, no doubt it will sound even more familiar in a moment. It turns out the car isn't so sound and that budget for nice wheels and suspension is going on recovery trucks and garage time to get the thing running… But I'm still super stoked to have found such a pink car. This was the game plan all along and I don't think it would have been possible to find a car with paint work in a worse condition…
As you can see from the photos above the cars paintwork is super faded, we've got a simple plan for that though. Although its going to be time consuming and labour intensive after the job we did on Myles' Polo with TurtleWax Colour Magic I'm confident this car will come up a treat. First things first though and we need to get all the moss off the car.
Hang on sorry, the first thing we need to do is get the car running,
it needs a log book and an MOT…
Yes you read that right, the car doesn't run, there is no log book and no MOT - I'm not too sure how far off from an MOT we are either. The drivers side is missing an indicator in the wing, the good news is though it looks solid, the foot wells are a little damp but not crazy considering it's been sat in mid Wales for the last four years (and let's face it, it rains every day there, right?) Under the car looks solid, the cills look good with no obvious previous repairs and the old MOT history isn't too scary. The scuttle panel is solid so fingers crossed a few bulbs, wiper blades and we will get it through the MOT.